At a Glance
Description
Explore approximately 100 activities designed for classroom use.
Producer
Memorial Hall Museum, Pocumtuck Valley Memorial Association
American Centuries, View From New England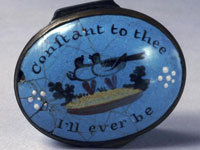 This site allows visitors to explore American history with historical artifacts and documents from New England. The digital collection includes approximately 1,000 primary sources in categories such as art, children, entertainment, and work. A Turns of the Centuries section focuses on the significance of the years 1700, 1800, and 1900 in American history by examining themes and concepts common to each year. An interactive Chronology allows the viewer to select the topic and the range of dates; it then produces a timeline that meets viewers' criteria. The interactive Things to Do allow visitors to dress up virtual paper dolls in historical New England dress; to view video footage of early American tools in use; to transcribe old handwriting; and to meet people who have lived through key 20th-century events by way of oral histories, timelines, and images of their lives. Oral histories also include external links to relevant resources.
There are approximately 100 classroom activities for elementary, middle, and high school students. Teachers can assist students as they create their own colonial school primers, learn the significance of symbols found on New England gravestones, and practice math like an 1840s student.