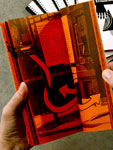 Mon 12 2012
Ready for spring? How about summer? It's never too early to start planning ahead for professional development. Historical societies, museums, libraries, and other institutions across the nation offer workshops, seminars, conferences, and more for U.S. history educators. Visit the websites of your local and state institutions to see what they're planning, and check out these offerings from national institutions:
For more information
What makes professional development useful? Educators and professional development directors share their thoughts in this Roundtable.