Using Visual Fine Arts to Enrich Understanding
Question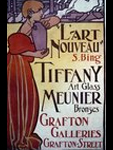 What resources or techniques would you recommend for teaching using art and its analysis in the social studies/U.S. history classroom? I have already read "Historical Evidence in the Material World: Art History, Material Culture, and Historical Thinking" on your site. In this instance, we are concentrating on the visual fine arts – painting and photography.
Answer
Things have changed since teachers had to go through their private and local libraries to create slideshows using art to teach history. Now with a click of a mouse and a projector, we can show students provocative works of art. And while including art in your teaching will, no doubt, engage some of your reluctant students and add variety and aesthetic appeal to your curriculum, deliberate methods are required when teaching students to analyze the visual fine arts as a means to learn about the past. And those methods require slowing down when we observe and discuss a piece of art.
It may be useful to think about three things as critical to teaching students how to analyze art as historical artifacts:
Close reading (and we use the term "reading" broadly here, referring to observing the item closely);
Feeling and considering the emotional impact of the piece;
Considering the historical context of the piece.

You've started with a good entry that introduces some key aspects of using art. Author Carolyn Halpin-Healy, talking about how to use material culture, explains that analyzing these kinds of sources should "begin by describing the object--to analyze its structure, to consider the circumstance of its creation--and only then to propose an interpretation of the meaning of the piece." She goes on to identify specific steps in this process that include the key aspects above.

Deliberate methods are required when teaching students to analyze the visual fine arts as a means to learn about the past. Those methods require slowing down when we observe and discuss a piece of art.

EDSITEMENT
We have other resources at teachinghistory.org that address art analysis. Visit this review of a lesson plan that uses art and documents to investigate Paul Revere's ride. The lesson comes from Edsitement, a site created by the National Endowment for the Humanities [NEH] that includes lesson plans using a variety of material culture for both World and American history. These plans can serve as inspiration, models, and resource banks for analyzing art in the history/social studies classroom.

And don't miss the NEH's Picturing America program. It was designed to encourage and support teachers in using art to teach history and social studies. This tremendous resource includes a set of artistic works to use in the classroom, information about the works and artists, links to other sites with resources for teaching with art, and a teacher's resource book.

See this entry to listen to two educators talk about how they use Picturing America in their Teaching American history grant. The third video in this series may be most helpful to you since it concerns the ideas of slowing down with a piece and closely observing it while considering one's emotional response to it.

There are also many resources designed for teaching photo analysis in the history/social studies classroom.

PHOTOGRAPHS
At teachinghistory.org, see our "Using Primary Sources" feature for links to worksheets that can be used to analyze varied kinds of sources, including photos and art. See both our entry about the National Archive's worksheets and the Library of Congress' worksheets. In the Library's excellent Prints and Photograph collection, you can also find help in preparing to teach students and teachers about analyzing photos as historical sources rather than as truth-telling images. Check out their resources on Dorothea Lange's iconic migrant mother photo here and here to help you use this photo to illustrate the choices and selection that the photographer makes.

See "Using documentary photography" for a comprehensive guide that uses the photos of Jacob Riis to illustrate the process of photo analysis. Especially helpful may be the guide's list of questions.

Good luck! And we'd love to hear what was most helpful to you.