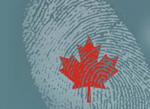 The Great Unsolved Mysteries in Canadian History project offers teaching resources and guidance for conducting document-centered inquiry in middle and high school classrooms. This wealth of resources includes vast archives of documents, (for example Montreal is Burning) and several guides for teaching students to think critically about history. Materials are available in both French and English.
There are 12 major inquiries, each designed to explore a particular historical event in Canadian history, and a collection of 30 smaller inquiries into the past.
Beyond Canadian history, this bilingual resource offers activities and background information that will help teachers plan lessons that challenge students to think historically.