Finding Skype Collaborators
Question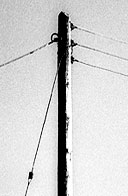 Is there a place where/or resources of teachers who would like to match up with another classroom somewhere in the U.S. to Skype/talk online about history topics?
Answer
Skype is a user-friendly communication tool that extends the borders of your school. Skype conversations via an audio or audiovisual internet connection let you talk with other classes and bring specialists into the schoolroom to share their experiences and areas of expertise with your students. First, it may be helpful to review basic information about Skype in our Tech for Teachers section. Then, to explore connecting with other classrooms, see what these sites might offer: The Edublogger post, Skype Other Classrooms, includes a list of educators interested in linking up through Skype and you can add yourself to that list as well.
Discover collaborators through your own online social network.
The site, ePals: Where Learners Connect, describes itself as the "Internet's largest global community of connected classrooms" and, indeed, it offers a vast array of options for collaborating with classrooms and homeschoolers in the United States and around the world on projects, discussions, and communication. Enter Skype in the key word search field and numerous opportunities for first contact appear in the search results.
Your own social networks or personal learning networks (PLNs) can also help you link up with other classes. Follow individuals and groups on Twitter (the Clearinghouse at teachinghistory or #edchat, for example) and send out your own tweet looking for Skypers. You'll also find comments about Skype and requests for collaboration interspersed among discussions on the Classroom 2.0 Ning.
And to help you plan your Skype sessions, don't miss the Around the World with 80 Schools project. This blog from Instructional Technologist Silvia Tolisano, gives detailed information about innovative Skype conferences in elementary school—including details on technical preparation, discussion content, and student preparation.