At a Glance
What is it?
Facebook is perhaps the ultimate social networking site, but it's increasingly used for classroom management and institutional communication and marketing.
Website
Facebook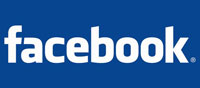 What is it?
When can a social networking site, specifically Facebook, become a useful instructional tool—at least for secondary school students? Facebook is reportedly the fifth most-visited website in the world. It's not for every classroom environment, but many teachers wonder if its use might encourage student learning, help teach responsible internet use, and tap into different learning styles. (Note, however, Facebook is not intended for young people under the age of 13, and Facebook privacy standards state that "Until their eighteenth birthday, minors will have their information limited to Friends of Friends and Networks.")
Facebook has become a communications outlet for organizations as well as for individuals. History and art museums, preservation groups, archives and libraries have created Facebook pages and groups and they regularly post news and information. Teachers can form classroom groups as well and use Facebook as a classroom management tool to build community among students, share resources, elicit conversation via comments, and post assignments and schedules. Your Facebook page can also interconnect other instructional tools. You can upload images to Facebook and arrange them in albums as well as link your readers to other resources. Settings on Facebook also allow you automatically to announce and link your uploads to Flickr or sites you bookmark on Delicious. Students and peers can refer to them almost as soon as you make them available. The Notes section of a Facebook page can function like a blog, allowing you to post longer entries—essay-length, if you like—for your visitor (or student) comments.
Getting Started
Let's address perhaps the primary reservation educators may have about creating Facebook accounts: privacy.
The public aspect of Facebook often deters teachers from participating.
The fact is that Facebook accounts can be open to the world, completely private, or somewhere in between depending upon your choice and how you plan to use Facebook. In December 2009, Facebook rolled out privacy standards intended to increase user control over who can see what on each site. Privacy on Facebook explains three levels of privacy: Friends, Friends of Friends, and Everyone. Frequently Asked Questions and the Facebook Blog explain the fine points of managing the details of privacy settings, including selecting options components of the Facebook profile and customizing privacy settings for each piece of content users post. The new privacy settings are not without controversy. This article from PCWorld explains Facebook's Privacy Settings: 5 Things You Should Know. The YouTube video Educators, Students, and Facebook summarizes the main points of these pieces, and gives wise advice on interpreting Facebook policies for for both pupils and teachers.
Examples
Facebook settings allow you to regulate who sees what.
In his blog, Educator Michael Staton has posted a 20-slide presentation, Driving Engagement and Belonging with Facebook. Staton's presentation covers examples of how to use Facebook as a class community and management tool, including parental permissions. For some classes in some schools, this could be appropriate. Among his first suggestions: Create a teacher profile separate from your personal profile. A Texas 8th-grade teacher gives even more specific ideas for establishing and using a class Facebook page, including the tip that "the page should be a digital representation of your class and curriculum, not a page that is strictly teacher-oriented."
History Sites on Facebook
The numbers of public institutions on Facebook continues to grow. Admittedly, Facebook history-related groups usually mediate materials that are available elsewhere, but in the Facebook public forum, people comment and ask questions, and visitors can choose to share enthusiasm for the stuff of history. Information communities form. If students have Facebooks accounts and become fans of these sites, they can receive regular postings and information updates. With or without a Facebook account, these posts become springboards in the classroom for inquiry and analysis, resources on current events, spaces for conversation, and links to other resources. (Without a Facebook account, you can visit these Facebook groups, but cannot comment.)
What's happening in history becomes news.
It's simply another mechanism for bringing history alive, for stimulating interest, for integrating historical conversations and discovery into the everyday—and for resetting the parameters of social networking to include educational and professional use. See these examples of sites on Facebook that lead your students to information about American history:
Facebook Applications
Facebook increasingly includes learning tools among its many, many applications, although you'll need an account to explore them. Flashcards lets you create your own questions, vocabulary lists, and answers and maintain your digital cards in sets. The Courses application is one of several that enables students (or students and educators) to post schedules and exchange notes and comments. Teachers are also sharing ideas and resources through Facebook groups. See BrainPop, Primary Teachers: resources, ideas, stress relief, and Teachers: sharing ideas and resources for the classroom.
For more information
At Edutopia, Social Media in Education: The Power of Facebook gives examples of advocacy projects involving students in civic education, responsibility, and social change. (May 7, 2010)
The Electronic Frontier Foundation published Facebook's Eroding Privacy Policy: A Timeline addresses continual transformations on Facebook surrounding user control of public information. (April 28, 2010)
Facebook Unveils Simplified Approach to Privacy. New York Times, May 26, 2010.
Talking About Facebook, from Middle School Matrix: Exploring the changing world of middle school teaching and technology. Enter Facebook in the search engine on this blog to see several entries about how one middle school educator teaches her students how to think about and to negotiate Facebook privacy issues. (Accessed May 24, 2010).
Watch a video of one Maryland high school teacher's creative use of Facebook in the classroom. Her students created Facebook profiles for historical figures, and then interacted with each other in-character online.