At a Glance
Description
A wonderful collection of chronologies, images, maps, and other materials on the Spanish-American War.
Producer
Hispanic Division, Library of Congress
The World of 1898: The Spanish-American War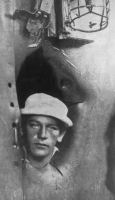 This exhibit collects a series of chronologies, images, maps, bibliographies, biographies, essays, and other materials for studying the Spanish-American War. An overview essay discusses the historical context, including events leading up to the war and well-known individuals such as Jose Martí and Theodore Roosevelt.
There are four main sections: Cuba, the Philippines, Puerto Rico, and Spain. Each section presents an introductory essay, a chronology, and guides to related resources. An index offers short descriptive entries on 57 people, 13 places in Puerto Rico, Cuba, and the Philippines, and 21 events. Also available are a chronology and a selected bibliography of personal narratives, illustration sources, manuscripts, and maps. Finally, there is a list of additional Library of Congress resources and relevant American Memory presentations.