At a Glance
Description
Acquaint yourself with Pittsburgh history through full texts, images, maps, census data, and lesson plans.
Website
Producer
University of Pittsburgh Digital Research Library
Historic Pittsburgh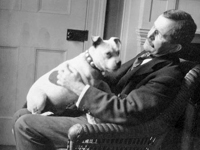 This site offers an extensive archive of material on the history and culture of Pittsburgh, including full-text published works, maps, images, and census records, as well as archival finding aids. The full-text collection, covering the colonial period through World War I, presents more than 500 books on Pittsburgh and Pennsylvania history, including manuscripts, reports, dictionaries, diaries, and periodicals. The collection can be browsed by author, genre, date published, or categories such as culture and society or people and personalities. It can also be searched by keyword or bibliographic information including author, title, and subject. The map collection offers visitors the ability to search and view 1,122 plates from 26 volumes of Hopkins Real Estate maps (1872 ñ 1939) and the 1914 Warrantee Atlas of Allegheny County. The more than 8,000 images can be browse by time period (1860s to 1980s), location, collection, or through four thematic presentations focused on work, play, home life, and personalities.
Also available are searchable U.S. census schedules for Pittsburgh from 1850 to 1880 and for Allegheny City from 1850 to 1870 and archival finding aids to 700 archival collections. Additionally, there is a timeline of Pittsburgh history from 1750 to 2000 and two lesson plans for teachers based on the material in the site's collections, one on using census data and one on using the map collections. A useful resource with a variety of primary source material for anyone researching the social or cultural history of Pittsburgh.