At a Glance
Description
Compare inauguration promises or cabinet members. See the image of the United States' government over time.
Producer
Drexel University's College of Information Science and Technology
Presidents of the United States - POTUS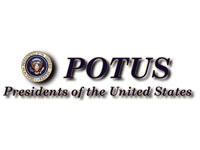 A reference resource for basic information about the U.S. Presidents. Each president's page includes election results; cabinet members; a list of notable events during term of office; and historical documents, such as inauguration speeches, proclamations, and significant public addresses.
The site provides links to sites about important events and biographies of family and cabinet members. Audio files are available for presidents from Grover Cleveland to George W. Bush. Links to two to 10 internet biographies and one to 13 related sites are provided.