At a Glance
Description
Read up on early 20th-century train and airplane accidents, among other transportation topics.
Producer
U.S. Department of Transportation
Department of Transportation: Digital Special Collections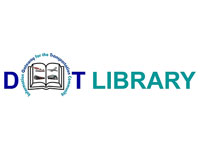 This archival site makes available public papers and government investigative and research reports concerning the history of transportation in the U.S. It contains Interstate Commerce Commission (ICC) and Department of Transportation railroad accident investigation reports from 1911 to 1994, with more than 4,000 reports, as well as aircraft accident reports from 1934 to 1965, with more than 790 reports. "Turner, Fairbank, and MacDonald" papers contains more than 540 public papers of Thomas H. MacDonald, H.S. Fairbank, and F.C. Turner of the Bureau of Public Roads and later the Federal Highway Administration. These include reports, speeches, development plans, and memoranda. Fairbank's papers cover the period 1920 to 1954, MacDonald's from 1919 to 1952, and Turner's from 1947 to 1971. Other documents include civil aeronautics manuals; Federal Aviation Administration research reports; historical Department of Transportation orders; U.S. Coast Guard navigation and inspection circulars from the 1960s to the present; and reports from the 1924, 1926, 1930, and 1934 National Conferences on Street and Highway Safety. Each collection of materials can be searched individually.