At a Glance
Description
Explore the history of education within the U.S, through writings and images.
Website
Producer
Professor Robert N. Barger, University of Notre Dame
History of American Education Web Project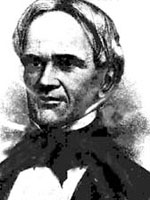 Provides 55 images and 60 short essays, ranging in length from a few sentences to approximately 1,500 words, on significant topics in the history of American education. The essays were prepared by undergraduates and edited by their professor, Robert N. Barger, who holds a Ph.D. in the history of education. Organized into five chronological categories from the colonial era to the present, with an additional essay on European influences. Covers such topics as hornbooks, primers, McGuffey Reader's, normal schools, kindergarten, high school, African-American education, adult education, prayer in schools, student rights, and education of the handicapped. Includes essays on such personages as Freidrich Froebel, Herbert Spenser, Benjamin Franklin, Thomas Jefferson, Benjamin Rush, Horace Mann, and G. Stanley Hall. Also offers information on recent topics such as the Committee on Excellence in Education's 1983 study, A Nation at Risk, and the Goals 2000: Educate America Act, signed into law in 1994. Professor Barger's warning that he did not add balance to the "triumphalist" perspective that some of his students adopted should be remembered by those using this site. Nevertheless, it provides a useful introduction to high school students and undergraduates studying the history of American education.