At a Glance
Description
What was the turn-of-the-century woman's "beach read"?
Producer
Felicia Carr, George Mason University
American Women's Dime Novel Project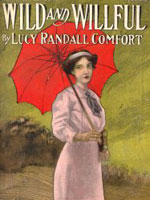 This site examines the changing role of women's dime novels in America from 1870 to 1920. Rather than simply collect texts or author biographies (although it does that), the site is built around the goal of analyzing the novels and placing them in historical context. A 3,000-word Overview describes the novels' growth in popularity and explains their appeal to working-class audiences. In addition, it details the Comstock campaign against dime novels that blamed novels for glorifying petty crime such as larceny. There are 250-word biographies of 24 authors who specialized in dime novels, as well as title lists for each of the authors. Except for the explanatory essay and the biographies, the bulk of the site consists of approximately 300 primary source materials, including 12 journal articles dating back to 1875. The website also offers links to three outside collections of dime novel cover art and contains a list of archives with significant collections of dime novels in their holdings (the collections include 285 novel covers), including the Library of Congress. The site includes 12 essays by 20th-century scholars examining the importance and impact of dime novels, and a chapter from an 1860s dime novel, Willful Gaynell. Despite its reliance on secondary sources rather than primary, the site provides a useful introduction to studies of 19th- and early-20th-century women's literature.