At a Glance
Description
Missouri teachers looking for primary sources, look no further. Explore this portal for resources from libraries, universities, archives, and heritage sites throughout the state.
Website
Producer
Missouri Digital Heritage Initiative
Missouri Digital Heritage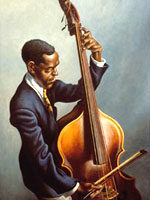 This massive mega-website presents thousands of documents and images related to Missouri's social, political, and economic history, linking to collections housed at universities, libraries, and heritage sites across the state. These resources are organized both into archival collections (by topic and source type) and virtual exhibits.
Archival collections include maps, municipal records, government and political records, newspapers, photographs and images, books and diaries, as well as topical collections on agriculture, medicine, women, business, exploration and settlement, art and popular culture, and family, rendering the website's resources as useful for genealogists as for those interested in history.
Exhibits encompass a diverse range of subjects, and include topics of relevance to Missouri history (Miss Carrie Watkins's cookbook from the mid-19th century, several exhibits on life at the University of Missouri and Washington University, Truman's Whistle Stop campaign), and topics outside of Missouri (the body in Medieval manuscripts, Roman imperial coins, propaganda posters from World War II, and drawings documenting dinosaur discovery before the mid-20th century).
Teachers will be especially interested in the large Education section, which includes curricular resources on topics such as African Americans in Missouri, Lewis and Clark's Expedition, Missouri State Fairs, and the history of dueling.