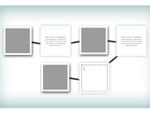 Sun 24 2010
With the National Archive's DocsTeach, educators can find primary sources and the tools to present and interpret them on the same website.
Officially launched September 20, DocsTeach brings more than 3,000 primary sources together with seven online activities, each designed to reinforce specific classroom skills. Register for free, and log in to browse or search the site's photographs, speeches, letters, drawings, memos, video clips, maps, and other sources, dating from 1754 to the present day. Bookmark those that interest you, and head over to the site's "Activities" section.
Here, you can incorporate your chosen sources into online activities adaptable to students at all grade levels. Save activities to access later—including in the classroom.
Activities include:
Find a Sequence: Have students arrange primary sources in a particular order. DocsTeach suggests using this activity to prompt students to determine the chronological order of sources, or to order steps in a process (for instance, which documents represent which steps in the veto process? In the drafting of the U.S. Constitution?).
Focusing on Details: Use five different tools to focus student attention on specific sections of a primary source. Do you want your students to focus on a certain facial expression before being distracted by the rest of a photograph? Use "Zoom/Crop," "Spotlight," or "White Out/Black Out." How about removing a few key words from a document and having students determine, from the context, what they might be? Or pointing out the date and other contextualizing evidence in a handwritten letter?
Making Connections: Arrange primary sources in a particular order, and have students write arguments for why one source leads to another. Choose sources that lead up to a major historical event—a telegram on the shelling of Fort Sumter might lead to Abraham Lincoln's suspension of the writ of habeas corpus, for instance. Or maybe your sources are thematically related—a 1918 poster using a woman in uniform to recruit male Marines leads to a 1942 WACC recruitment brochure leads to a 1990 poster calling women to join the U.S. Army
Seeing the Big Picture: Match primary sources in related pairs. As students successfully make the matches, they reveal pieces of a larger picture. How do the matched pairs relate to, say, the image of the Declaration of Independence or the 19th Amendment?
Interpreting Data: Call out particular data points on primary sources incorporating charts and graphs, and embed comments and questions in the source. Guide how students react to the data they see and lead them to ask who gathered it, how they gathered it, and why.
Mapping History: Use a modern or historical map as a background, and have students place sources in the location they come from or relate to. Where do sources locate New Deal projects? Major battles of the Civil War? Protest marches throughout U.S. history?
Weighing the Evidence: Present students with primary sources on a particular historical issue, and have them decide whether they support one interpretation or another. Try the causes of the Civil War. Which documents support an economic cause? Which support slavery as a dividing issue?
Write introductions and conclusions to any activity, and publish them to share with other DocsTeach users, if you choose. Or check out the National Archives' sample activities.
At present, only 28 pre-made activities are available, but check back as more users register at the site and share their work.