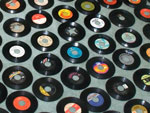 ,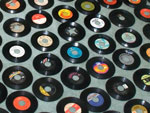 Sun 12 2010
Music has been a source of inspiration, of protest, of wisdom, and of emotion for millennia. In the United States, music became woven into the fabric of our culture well before we became a nation, and it remains so today. Through songs of protest and patriotism from the 18th and 19th centuries to music of today commenting on and influencing social or political issues, music has found its way into nearly every era and event in American history, inspiring it or reflecting on it.
Music: Humanizing Protest and Politics
Beginning in my early teens, I recall being affected by the political and social messages in the music to which I listened. In fact, my music-inspired evolution toward civic-mindedness greatly influenced my decision to teach social studies. As an American history teacher, I found significant success employing music in my lessons. Students in my class might get a sampling of some Joe Hill union songs from the IWW; 1960s protest songs such as "Masters of War" by Bob Dylan; a taste of punk rock music from the Bad Brains, Black Flag, or Minor Threat that raged against governmental policies or notions of class from the Reagan era; or hip-hop songs from Public Enemy, A Tribe Called Quest, NWA, or KRS-one that lamented urban blight of the 1980s and 1990s.

Whether reflecting on or being a part of the context, these songs contained meaning.
These songs became sources integral to our wrangling with the experiences of the past and examination of contemporary social and political issues. We often laughed at the vocalists or the crude recording and instrumentation, but our mission was to analyze the meanings behind the songs in terms of their significance to history and the social studies. We treated these songs for what they are: cultural contributions critically relevant to the past, present, and future of our society.
I am certain that sharing these songs with my students engaged them in the content for a time. I am also certain that they enjoyed the unusual activity of listening to music in class, hearing my commentary of the artists, and discussing, for example, the characteristics of Dylan's voice or the bombast that was 1980s hardcore punk rock. However, my goal was beyond just engagement. Whether reflecting on or being a part of the context, these songs contained meaning. They represented a look inside the lives of the songwriters and the stories they had to tell. These songs allowed us to be more aware of our own world. They held the potential, as do other relevant sources in the social studies, to humanize us.
How Can I Use Music as a Primary Source?
I am heartened when I communicate with prospective history educators who believe in the idea of teaching history beyond the textbook. These future teachers share innovative ideas of image and document analysis in an effort to move students toward developing historical habits of mind and keen interest in the world around them. It is my contention that teachers can and should consider the use of music in the same way they consider more archetypal sources—as essential to effective teaching.
It has been my experience that the following strategies work well when engaging students in listening to and analyzing music in the classroom.
Using a modified inquiry method where students are unaware of the relevancy the song(s) has in terms of the lesson heightens student interest and allows for some creative interpretations and deep analysis. In this strategy, students will listen to the music (with lyrics up on the screen in front of class) and are asked to analyze the lyrics in an attempt to discern the salient meaning. Students would likely be using text sources/artifacts as well to provide context and foundational knowledge. This can be done as an individual or group activity with a class debriefing to follow.
Listening to the song and carefully analyzing the lyrics and tone in the direct context of the historical, social, or political event I am teaching is another way of using music effectively in class. Teachers employing this more traditional strategy post lyrics on screen while students listen to and interpret meaning individually and as a group. This method provides opportunity to share songs with narratives contrary to the traditional, which can foster cognitive dissonance, important to any worthwhile history and social studies class.
Borrowing from Drake and Nelson's (2003) History Research Kit, a teacher may use one particular song as a "first-order" source. In this strategy, the teacher shares the song and analyzes and interprets meaning with the students as the principle source for the lesson. The second-order songs might include two or three songs with other interpretations of the event(s) covered in the lesson. These songs are analyzed as a model for students to follow for the third-order songs. For those songs, the teacher asks students to seek their own sources (songs or other artifacts) that either support or refute the meaning from the teacher-provided songs. Allowing students the opportunity to find their own sources serves to empower students to do history, which has great potential to result in deep understanding and meaningful learning.
Intrepid teachers comfortable with software used to create music may promote the idea for students to create their own music related to history, or, more broadly, social studies content. Clay Shirkey (2010) notes that digital natives are accustomed to creating using technology, therefore, actively involving students in such creative endeavors might be truly beneficial to their learning. One of the aforementioned methods might serve as a precursor to this strategy. My success with this method has come when my students were keenly familiar with music analysis and interpretation. Asking students to engage in this activity without prior experience will likely yield disappointing results.
A Final Thought
Please note: If your thoughts are drifting toward sharing "We Didn't Start the Fire" by Billy Joel or songs from some new website advertising "American History Learned through 50 Rock-n-Roll Songs" where a songwriter has penned songs related to salient events in American history, please be cautioned. What I am referring to here is quite different. My goal is to engage students in listening to or creating music that requires more from students. The music presented ought to be considered as carefully as when choosing just the right letter between Abraham Lincoln and Joshua Speed, or the parts of George F. Kennan's Long Telegram to share. I don't mean to disparage Billy Joel; I am, in fact, a fan. I'd just rather listen to The Stranger or The Nylon Curtain . . . you know, the old stuff is always better.
For more information
The University of Utah's Joe Hill Project includes primary sources on the life, work, trial, and execution of labor activist and songwriter Joe Hill, as does KUED's Joe Hill.
Try a search for the keyword "music" in our Website Reviews for online collections of sheet music, recordings, and other resources.
Professors Ronald J. Walters and John Spitzer introduce you to using popular song as a source in Using Primary Sources, and scholar Lawrence Levine demonstrates historical analysis of two blues songs.