Bridging the Language Barrier
Question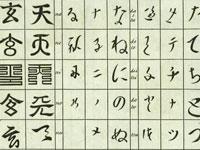 I want to have my students analyze primary sources, but too often, language is a barrier. For example, James Otis's speech on the Writs of Assistance, is too hard for 8th-grade students to understand. How can I use these types of primary sources without having to break the whole document down for them?
Answer
Excerpt and scaffold!
Don't be shy about using an excerpt from a document like Otis's rather than the entire speech. While many of us cringe at cutting rich historical documents for our students, it is a necessary step if we are to actually use them in our classrooms. Once you get past the uneasy feeling, then the choice of what to excerpt can pose additional questions. I like to start with the beginning of the document and see if I can use the opening lines. In the case of Otis's speech (or any other document) this depends upon what you are using the document for.
Using the beginning of Otis's speech might work if you are using it to engage your students with the beginning of public revolutionary talk, but not so good if you are using it to help students understand his specific complaint. So when you excerpt, think about what historical question(s) students are considering when they approach the text.
Then think short. Using documents like these is an opportunity for students to learn how to slow down, read closely, and analyze. Anyone can look up Otis on Wikipedia and find an encyclopedic entry about the content and significance of the speech. But reading the words themselves allow students to work on imagining that world, a world where lengthy speeches engaged the populace, and deliberate word choices and tone inspired passion and rebellion in an audience's heart.
But still, the language and syntax in Otis's speech are too difficult for many 8th-graders (as are many pre-20th-century sources). Given a short excerpt, students still need support. Vocabulary legends, guiding questions, working with others to translate the documents—all of these can help students comprehend and analyze the document. And this is just the beginning of a longer list of supports. An orienting headnote is probably a non-negotiable.
And then, I'll go out on a limb and say that in some cases, modifying the language of the document can be necessary. This is necessary when putting primary sources into the hands of struggling readers or English language learners. While this, again, makes many of us wince, it can make the difference between our students getting to work with primary sources and experiencing history as a vibrant and interpretive activity or merely memorizing the textbook's narrative.
Kudos to you for puzzling over how to use these challenging sources with your students.
And hopefully others will chime in with ideas!