Building Background Knowledge for English Language Learners
Question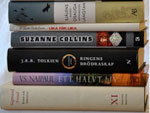 How can we help our 5th-grade ELL students build background and make connections with our social studies curriculum?
Answer
The wonderful thing about teaching strategies for ELLs is that they are fabulous models of good teaching in general. Strategies like Kagan Cooperative Learning can be used with ELL and non-ELL students alike. SDAIE (Specially Designed Academic Instruction in English) activities are designed to scaffold information for ELLs, but many SDAIE strategies make for an engaging learning environment for all. Most importantly, using particular SDAIE strategies like Mix-Freeze-Match, Carousel, or Stay and Stray with a combination of ELL and non-ELL learners can be quite powerful.
So, when thinking about your question, what we really need to ask ourselves is: "What do my ELL students need to access the content, that my native speakers may not need?" That is, should we assume that because English is a student's first language that he/she already has necessary background knowledge? No, we should not, but we know that our ELLs need more exposure to new terminology in order to access information. Below are strategies I use with my ELL population to help build background knowledge.
Building Academic Vocabulary
Bear in mind that ELLs may not understand the text as easily as native English speakers simply because they are still developing an understanding of English syntax, grammar, and vocabulary. Fifth-grade texts pose a challenge, given that they include longer and more complex words and phrasing than students have previously encountered.
So what do you do? Make history fun! Use primary sources including, but not limited to, photographs, illustrations, maps, diary entries, and letters. Build vocabulary while you build background knowledge (for all). Show pictures of artifacts labeled with their appropriate name or make it more personal and memorable by asking the students to guess what each item is and what it may have been used for before you assign a term to it.
Text in Small Doses
Use the textbook in small doses. Do not ask students learning English to read the text and answer the questions at the end.
Use the graphs, photos, and illustrations in the text to build background knowledge
Do a picture walk of the chapter. This can be very helpful.
Use historical picture books (fiction and nonfiction) that tell stories not only with words, but also with illustrations.
If you have access, use Thinking Maps frequently to help students organize information and/or define terminology. (Graphic organizers can also help.)
Finally, and these are essential for ELLs, create sentence frames that allow students to respond like historians. Post these frames up in your room so that students can access them easily and use them in their responses.
Videos Are OKAY!
Lastly, and I know I am taking a risk by saying this—use videos! Five minutes of visual content to help students gain an understanding of the past is worth its weight in gold. But use them thoughtfully. Even though kids love watching TV they get bored after about 20 minutes, and the content and purpose of the video is lost.
These types of learning activities lower the students' affective filter while simultaneously introducing new material. In a safe environment, students have opportunities to practice their newly acquired academic vocabulary before they are asked to share their thoughts with you, the teacher.
Sample Resources
Below are just a few resources that I have enjoyed using in my classroom. I especially love pulling primary resources from the Internet to create PowerPoint presentations. If you have a projector in your room these images are powerful and can be displayed larger than life and in color. The students love it!
Maps
Mermaids displaying Portugal's Coat of Arms (One section of a 1562 map by Diego Gutierrez)

This map depicts the "New World" and was created by Spanish cartographers. It shows North and South America. Mostly accurate, this map also has some wonderfully fanciful ideas of the New World. Find a copy of the original on the Library of Congress website.
John White's Virginia
John White has a very interesting history. He worked for Sir Walter Raleigh and traveled to Virginia to establish the colony of Roanoke. During the second, and final, attempt to make Roanoke a success, John left his daughter and granddaughter in the colony when he traveled to England for supplies. Upon his return he found the colony destroyed and all the colonists missing—including his daughter and granddaughter. White's map and images of Virginia are extremely accurate as he kept detailed drawings while exploring the area in search of his lost daughter and granddaughter.
John White's illustrations
John White's map and artwork, along with the work of other artists, illustrated a published collection of descriptions of expeditions to North America written by Thomas Hariot.
Literature
Encounter by Jane Yolen
Encounter is a fictional story of Columbus's arrival to the New World from the Native American perspective. Visually stunning, this story can be used to build background while allowing students to practice several ELA reading comprehension skills.
Heroes of the Revolution by David A. Adler
The title says it all. There is also Black Heroes of the American Revolution by Burke Davis.
Red, White, Blue, and Uncle Who? by Teresa Bateman and John O'Brien
A book about the stories behind some of America's patriotic symbols. This is a fun book with interesting and often amusing anecdotes about all things patriotic.
Thank You, Sarah by Laurie Halse Anderson and Matt Faulkner
LOVE this book. It tells the story of how Thanksgiving, as an American holiday, was almost lost. The story is told with charming illustrations (and text) and Sarah's character is a great model for perseverance.
A Final Recommendation
Enchanted Learning
I am sure this site is not new to most, but it is great for our ELLs. The text is simpler and illustrations are usually included.