At a Glance
What is it?
Vimeo is a video hosting site that can help educators find quality videos, without some of the hassles of more popular sites like YouTube.
Website
Vimeo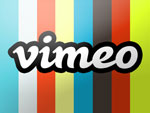 A cursory search on the web reveals an extensive online conversation over which video uploading site is better: YouTube or Vimeo? In reality, both sites offer distinct features for users and have carved distinct niches.
Vimeo caters to a smaller community of dedicated video producers. As a consequence, the amount of videos Vimeo hosts is much smaller in comparison to YouTube; however, what Vimeo lacks in volume it compensates for with consistency of video quality. Likewise, examining the comments on videos posted to Vimeo shows that its community is supportive of original productions—many of which were made as academic projects—through constructive comments. The site's community prides itself as an online venue for creators of original and high-quality video productions, and Vimeo does not accept commercial videos. For educators, then, it is a useful site (and often unblocked in school systems) when searching for safe videos to use in the classroom.
Getting Started
Vimeo provides users with free registration, with more features for users who upgrade to a paid account: a free account provides (as of writing) 500MB of upload space per week, 1 HD video per week, no HD embedding, the ability to password-protect videos, and basic player customization, among other features. The "plus" account, which has an annual fee, provides a much larger upload space, unlimited HD, and no banner ads on the site, among other benefits that expand on the free account. For teachers, it would be best to begin with a free account and based on the frequency make a determination of whether a subscription to the "plus" accounts makes sense. It might also prove beneficial to take advantage of the password protection for videos if there is any parental concern over student videos on the web.
Many video professionals prefer Vimeo for its ability to upload a better-quality video than YouTube. Users are able to watch their videos upload and edit the information about the video while it is uploading. Vimeo also allows different formats of videos, including HD (which YouTube has only recently added as well). As a result, Vimeo can adapt to widescreen videos without leaving black areas.
It is important to teach students how to search effectively.
Searching for videos is a bit trickier in Vimeo. Its catalog is dwarfed by YouTube (which uploads 20 hours of footage every minute, two million new minutes of video every 24 hours.) Nevertheless, Vimeo's 13,000 daily uploads is impressive, especially when large amounts of videos are uploaded in HD each week. For a teacher, a useful aspect of the site is that videos can be downloaded—useful in the event that the school server is down. As is the case of most video hosting sites, it is important to teach students how to search effectively. Broad search terms like "Lincoln" and "rights" should be refined as "Abraham Lincoln" and "U.S. civil rights" in order to find the most appropriate videos for a given lesson or project.
A final recommendation on searching is to simply search for Vimeo history videos on Google. One example is typing "Vimeo Library of Congress" in a search engine like Google. One of the first hits is a Thomas Jefferson's Library Book Explorer video, which leads to other videos such as one on the Early Americas—which is displayed in stunning high definition.
Examples
Using the search term "Abraham Lincoln," several useful videos serve as examples of the multiple benefits of posting videos online. One use is to present student projects and use the video production as a culminating activity. Here elementary school students present their book projects on Abraham Lincoln, whereas another Lincoln video offers more of a short documentary on Lincoln and Pennsylvania that can be useful as an introduction to a lesson. A third video, while in need of audio, does provide good visuals of Lincoln's birthplace in Kentucky; the producer of the video is also part of a larger "channel" knows as Geography Educators, so here is a case where a particular video on Lincoln serves as a gateway to other useful videos for the classroom. Teachers can search for videos on Vimeo through people, channels, groups, or videos. By subscribing to Vimeo, users can save their favorites for a particular course and access them easily when needed.
To browse for specific groups and channels, the "explore" button found in the top navigation is a good place to start. Although Vimeo does not currently possess a "History" channel, the channels page lists the several categories of interest including "education." It's worth noting that education is used broadly and mostly includes do-it-yourself and tutorial videos on a wide range of subjects. To limit searches in a particular channel to course-relevant videos, users can select "search these channels." Likewise, searching for "teachers" within the group page can help educators explore groups whose focus is on curriculum videos. One example is Vimeo for Teachers, which has a wide variety of productions across several disciplines. Although only a few social studies or history videos are currently in this group, teachers can glean ideas for how to use videos in the classroom in effective ways.
Overall, Vimeo is a good site for uploading video productions from the classroom, and with enough digging teachers will be able to find useful videos for planning or instruction.