At a Glance
What is it?
SurveyMonkey is an online survey builder. Its ability to analyze data through various graphs is a useful way to engage students in how historians construct questions and use data to inform historical thinking.
Website
SurveyMonkey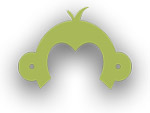 SurveyMonkey is an online survey builder. Its ability to analyze data through various graphs is a useful way to engage students in how historians construct questions and use data to inform historical thinking.
Getting Started
To start creating a survey, users can sign up for free (basic plan) through the SurveyMonkey site, or through their existing Google or Facebook account. Once enrolled, users can begin developing their first survey by choosing a theme/template, creating a name for the survey and choosing its category, or by simply choosing an established "expert" survey template. Next, users can edit the look of the survey and begin establishing questions. Throughout the creation of the survey, users can preview at any time. The basic, free plan is limiting and users would need to subscribe to a priced plan in order to customize surveys (which is appealing at an institutional level—school district, school, athletics department, PTA, marching band—but not for individual teachers in the classroom).
In order to add a question, users can click on the appropriate box which then opens into a new window where the type of question can be selected (i.e. multiple-choice, rating, matrix of choices, comment/essay). The first step is to develop the question, which is then followed by a prompt to provide choices based on the "question type." For example, if "multiple-choice (only one answer)" is selected, each answer option is entered in a text box on separate lines. However, if a "matrix of choices" is the preferred format, then users will have rows where they can enter secondary questions, followed by fields where column headings can be entered in relation to the weight of the option. In other words, will "Excellent" rank as a "5" or a "1" on a 1 to 5 scale?
In addition to writing new questions, users can select questions from an appropriate databank, such as "education." Once the survey is complete, users can print a copy and send the survey electronically via email. One of the best features of Survey Monkey is the visualization tool, based on the type of feedback provided. Visualization options allow users to view data from many perspectives (bar, graph, area, line.) In addition, responses can be browsed, filtered, cross-tabbed, downloaded, and shared.
Examples
So, why use SurveyMonkey in the history classroom? Teachers can use surveys not only to gauge student learning, but also to walk students through how to ask questions. Understanding how historians pose questions is an essential skill in the social studies classroom; teachers can use Survey Monkey to help students understand cognitive levels of thinking and questioning (from fact recall to analytical or evaluative). If teachers model how to construct thoughtful surveys that will yield useful results, students are one step closer to answering their own questions with well-designed data collection tools.
...Students can develop surveys that critically reflect on a previous unit, in order to collectively discuss what they learned and what material still requires attention. This can be valuable ahead of AP exams, midterms, and final exams.
Using SurveyMonkey as an instructional tool is a great way to engage students in curriculum development. In this example, a teacher instructs her students to construct a survey on immigration. In the comments section, you can browse through the student-created surveys to see some examples. Unfortunately, most online examples are not produced by students. Most teacher-produced surveys tend to ask students to assess their teacher's instruction or are geared towards colleagues in the field of teaching. Hopefully, as survey-building tools become more commonplace, more student-produced surveys will appear online. On a final note, teachers should be aware that learning how to construct surveys is a valuable lesson for students, but learning how to construct questions that yield valuable data is even more important . . . but not easy. Wording of questions, understanding the target audience, and minimizing bias are all concerns students should be thinking about in constructing poll questions. But introducing students to these challenges can help them begin to understand why historians must think about these concerns in the process of analyzing historical events. One Teacher's Experience: Bridget Federspiel, Teachinghistory.org Teacher Representative
I have used SurveyMonkey for numerous projects. While completing a Teaching American History (TAH) grant proposal, I needed to collect information about the education background and professional development activities of my colleagues. I created a 10-question survey and sent the link in an email. My students have used SurveyMonkey to collect data for use in a National History Day project. The students created a survey and posted the link on their Facebook page. First the students made a list of questions for their survey. They wanted to gather information about how often students use particular Internet sites for research. The students created 10 multiple-choice questions for their survey. (Multiple-choice questions worked best due to the fact that it didn't take too much time for people to answer the questions.) The questions ranged from the vague (how often do you use the Internet for research?) to the specific (how often have you used the Library of Congress site to search for information?). Each student then linked to the survey on their Facebook page, asking their friends to answer the survey. The students collected over 500 hits on their survey. SurveyMonkey tallied the answers for them, and the students used the information to create graphs of their results, indicating the most popular Internet sites used by the students.
For more information
SurveyMonkey's free basic plans provides users with unlimited questions and responses, custom survey design and URLs, security features, and the ability to create an Excel export and printable PDF. Additional pay plans add random assignments for A/B testing, question and answer piping, question randomization or flipping, and text analysis for open responses; the advanced plan also offers survey URLs, logo and branding, and the ability to decide where your respondents go after they complete your survey. Users should also note that other survey-building tools are quite popular online, such as Polldaddy.com and Zoomerang. In this brief article, a comparison is made between SurveyMonkey, MySurveyLab, Zoomerang, and FluidSurveys. Because each one of these programs adds features on a fairly regular basis, it is best to examine the various programs' websites for a more up-to-date comparison. One teacher reflects on the use of Polldaddy and SurveyMonkey as a useful tool for class presentations.