Martha Ballard
Question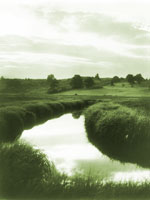 How would I find more information on Martha Ballard's religion and other personal information to help me write a better primary source analysis?
Answer
To learn about 18th-century Maine midwife Martha Ballard, first, read Laurel Thatcher Ulrich's A Midwife's Tale: The Life of Martha Ballard, Based on Her Diary, 1785-1812 (New York: Vintage, 1991). You could also watch the 1998 PBS video A Midwife's Tale which comes with a teacher's guide.
Second, look at the resources collected for the "case study" on Martha Ballard on the Do History website. The website has an archive of some primary sources, including extensive selections from her diary, giving some background and context for Ballard's religion.
Third, a "Martha Ballard Study Pack," a study guide for students of A Midwife's Tale, and a lesson plan for teachers is available from BookRags.
A good website for teachers on the history of Maine with plenty of primary resources is the Maine Historical Society's Maine Memory Network. Included on that site is Religion on Maine's Frontier, an online essay with selected images.
If you wish to begin digging into the history of the everyday life of the people of Maine, you should also take a look at the available sources on Maine history and genealogy at Cyndi's List.
For more information
Valentine Seaman, M.D. The Midwives Monitor, and Mothers Mirror: being three concluding lectures of a course of instruction on Midwifery. New York: Isaac Collins, 1800.
Oxford, Maine, historical information