At a Glance
Description
Explore American life through advertisements, literature, poetry, Civil War envelopes, and more!
Producer
Readex, NewsBank, Inc.
American Broadsides and Ephemera, Series I, 1760-1900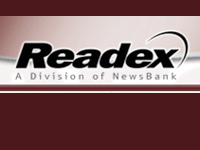 This subscription-only website presents an extensive archive of documents relevant to early U.S. history, offering full-color facsimile images of approximately 30,000 broadsides and ephemera. Advertisements, campaign literature, poems, juvenile literature, and Civil War envelopes comprise the bulk of the collection, making the archive especially valuable for those interested in early American consumer culture, political campaigns, and literary life. The collection also contains rich information on slavery, Native American relations, and local events—plays, gatherings, and religious events.
Users can browse the archive by category: Genre, Subjects, Author, History of Printing, Place of Publication, and Language. Simple and advanced searches are available, enabling easy access into this large collection of documents. For those with access, this site provides an extensive resource for researching 18th- and 19th-century North America.