At a Glance
Description
Familiarize yourself with New Jersey history using images, maps, and official documents.
Producer
New Jersey Division of Archives and Records Management
New Jersey Public Records and Archives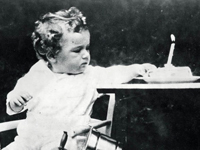 For historians researching New Jersey, this site's main interest will be its "state archives." "Catalog" provides access to nearly 200 pre-established searches on the archive's manuscript series, genealogical holdings, business and corporate records, cultural resources, and maps. Topics include military conflicts, society and economics, transportation, public works agencies, and photographic collections, as well as state, county, municipal, and federal government records. The other major feature consists of eight image collections with themes that include New Jersey Civil War soldiers, Spanish-American War Infantry Officers, Spanish-American War Naval Officers, Gettysburg Monuments, and views of the Morris Canal. The archives site also includes a searchable index of New Jersey Supreme Court cases, a transcription of New Jersey's 1776 constitution, and a table summarizing the holdings of the state archives. This site is a useful aid for researching the history and culture of New Jersey.