At a Glance
Description
Read and listen to firsthand narratives on slave life during the 19th century.
Website
Producer
Bruce Fort, Ph.D. candidate, University of Virginia
American Slave Narratives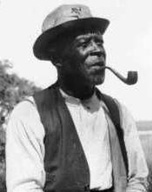 This site contains selections from 13 interviews with former slaves conducted between 1936 and 1938 by journalists working for the New Deal Federal Writers' Project of the Works Progress Administration. Each selection is accompanied by a brief biographical sketch of the interviewee, a photograph or drawing of the interviewee taken at the time of the interview, and in one instance, an audio component. Includes guidelines for reading slave narratives, a bibliography of 16 scholarly works on the history of slavery, and 21 links to related sites in general American history, southern history, and African-American history. A useful sample of first-hand testimony on American slave experience and culture.