At a Glance
Description
Your starting point for research in the field of Women's Studies.
Website
Producer
Women's Studies, University of Maryland
Women's Studies Database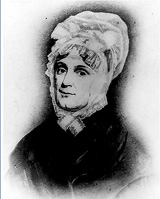 This site, by the Women's Studies group at the University of Maryland, presents primary materials relating to women's history. Offers the texts of the 1848 "Declaration of Sentiments," and Sojourner Truth's 1851 speech, "Ain't I A Woman?" Additionally, the site furnishes essays and timelines concerning the 19th amendment, a newsletter entitled Women of Achievement and Herstory, and 39 biographical sketches, which range from approximately 75 to 150 words each. The presentation is haphazard, and the search engine is cumbersome. The site is perhaps most valuable for its examination of the 1920 ratification of the 19th amendment.