At a Glance
Description
Explore Brown v. Board of Education through interactive activities and personal recollections.
Producer
Association for the Study of African American Life and History, College of New Jersey
Brown v. Board of Education 50th Anniversary Digital Archive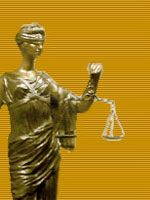 A joint project between college students and a nonprofit organization, this site collects the documents, recollections, and other media relating to the 1954 Brown v. Board of Education decision. Many of the documents were submitted by visitors to the website, and the site actively solicits additional resources.
Materials include 10 documents, five video files that document interviews and panel discussions, and links to 15 outside Brown sites. The Interactive section features six interactive activities, including a map showing Jim Crow laws in various states and communities. The site includes relatively few primary sources, but the individual stories featured are valuable.