At a Glance
Description
What crimes are most common? What is the demographic composition of the police force?
Website
Producer
U.S. Department of Justice, Bureau of Justice Statistics
Crime and Justice Data Online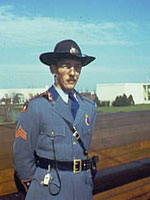 Presents statistic tables showing trends in crime and law enforcement operations at state, local, and national levels. Users can find tendencies in types of crimes, types of victims, and types of weapons based on figures voluntarily reported to the FBI by state law enforcement agencies from 1960-1999, and by local agencies from 1985. In addition, statistics concerning law enforcement operations for states and large local agencies are searchable according to variables such as demographic composition of police forces, function, salary, and employment and training requirements. Valuable for those studying American social history, urban history, and human geography, in addition to students of the U.S. criminal justice system.