At a Glance
Description
What did the U.S. government think of its own attempt to overthrow Castro?
Website
Producer
Central Intelligence Agency (CIA)
Bay of Pigs Reports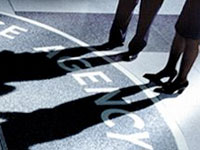 The centerpiece of this collection of American government documents about the Bay of Pigs is a more than 400-page two-volume report by the Central Intelligence Agency (CIA) about the failed attempt to overthrow Fidel Castro in 1961. All material is in facsimile. Volume One is the CIA Inspector General's report on the operations and Volume Two is the CIA Directorate of Operations' report on Volume One. Visitors thus have an interesting opportunity to observe high-level government self-evaluation. More than 750 additional documents include National Security Council briefings and intelligence reports about events in Cuba between 1960 and 1961. The site will be useful for research on foreign policy and the CIA.