At a Glance
Description
View maps of the West, while simultaneously looking into the lives of traveling performers.
Website
Producer
New York Public Library
Heading West and Touring West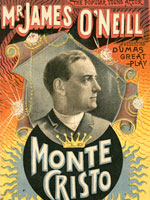 This site is home to two related exhibits about the exploration and settlement of the American West. "Heading West" is a collection of 15 maps produced between 1540 and 1900 and divided into five categories: imagining, exploring, settling, mining, and traveling. A 700-word essay introduces the exhibit and each image is accompanied by 50-400 words of explanation. The site links to 16 other sites about exploration and maps of the West. "Touring West" is a collection of materials about performers who toured the west in the 19th century. It is divided into five sections: travel, abolitionists, railroads, recitals, and heroics. Visitors will find 3 images in each section and 50-400 words of explanation. The images include prints and photographs of performers, programs, and promotional posters. An introductory essay of 500-words describes the collection. The site offers 15 links to sites about performance. Both exhibits will be useful to those interested in the West, performance, or search of illustrations.