At a Glance
Description
Introduce yourself to the history of science, or learn to make your own history website.
Website
Producer
Roy Rosenzweig Center for History and New Media
ECHO (Exploring and Collecting the History Online)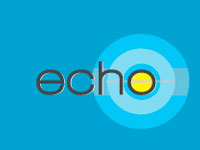 This collection records stories and recollections associated with the history of science, technology, and medicine. Divided into groups by discipline, the Virtual Center is a directory of nearly 3,500 websites that deal with the history of science. The Practical Guide is a useful section that guides visitors through the process of planning, designing, and building a history-themed website. The Memory Bank allows visitors to share and read thoughts or recollection about any of ECHO's ongoing projects. Remembering the Moon Walk, for example, contains 130 responses from individuals who remember the event. Also included are collections featuring Women in Science and Engineering, Three Mile Island, and The Washington Metro. By registering, visitors can create their own memory bank using ECHO's tools for historians. The site would be an appropriate starting place for students researching a history of science topic.