At a Glance
Description
Begin your study of working class and labor history with this website.
Website
Producer
Center for Working-Class Studies, Youngstown State University
Center for Working-Class Studies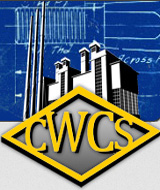 Introduces an organization begun in 1996 that "creates social spaces for civic and academic conversations on working-class life and culture and its intersections with other identities and serves as a clearinghouse for information on working-class culture, issues, and pedagogy." The site presents information about the Center, its outreach programs and electronic discussion network; a 1,000-word essay defining working-class studies and commenting on recent trends; six course syllabi; online student exhibitions for a course on "Working in Youngstown," which deals with the history and representations of work in "Steeltown, U.S.A." and throughout the U.S.; 88 abstracts of papers presented at the 1999 conference on "Class, Identity, and Nation"; 84 partially annotated links to related resources, including 24 for museums on working-class and labor history; and a bibliography organized into 24 thematic categories such as "Working-Class Fiction," "Class as Culture," "Class Perception in the U.S.," and "Class and Sexuality." A useful site for introducing students to discussions of class and labor issues in American history.