At a Glance
Description
Meet legendary jazz pianist Fats Waller. Be at the forefront of musical history.
Producer
Institute for Jazz Studies, Rutgers University
Fats Waller Forever Digital Exhibit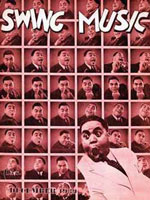 In a well-organized and enjoyable format, this site introduces Thomas Wright (Fats) Waller, one of jazz music's most renowned pianists. This exhibit features recordings and photographs of Fats Waller at the pinnacle of his career. The introduction to this exhibit "Life and Time of Fats Waller" includes a 1,000-word essay about Waller's legendary piano style. Visitors will also want to read the 500-word essay about his recording legacy and a 1,200-word essay that describes the continued influence of Waller's music today. Many of the more than 50 photographs, displayed in a slide-show format, have appeared in other publications, but others are shown for the first time. They include pictures of theater marquees and billboards, scenes aboard a ship bound for Europe, and pictures of Waller backstage as well as on-stage in performance. Other kinds of documents in the collection include seven record covers, several handwritten drafts of music, and a letter penned by Waller. As users navigate the sections, recordings from some of Waller's most memorable compositions play, including "Spreading the Rhythm Around" and "Honeysuckle Rose." For those seeking to learn more about the life and musical achievements of Fats Waller, the site includes 20 references to relevant books and articles.