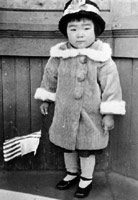 Wed 22 2009
Asian Pacific Heritage Month, a celebration of Asian and Pacific islanders living in the United States, began as a 10-day observance in 1977. Congress passed Pub. L. 95-419 which requested the President to issue a proclamation designating the seven-day period beginning on May 4, 1979 as Asian/Pacific American Heritage Week. In 1978, President Carter spoke of the significant role Asian-Americans have played in the creation of a dynamic and pluralistic American society and made the observation an annual event. Then, in 1990, President George H.W. Bush proclaimed the entire month of May to be Asian Pacific American Heritage Month.
Why choose May?
May was chosen to commemorate the immigration of the first Japanese to the United States on May 7, 1843, and to mark the anniversary of the completion of the transcontinental railroad on May 10, 1869. The majority of the workers who laid the tracks were Chinese immigrants.
The term Asian Pacific American covers millions of people, thousands of cultures, and dozens of countries. Where to begin?
The U.S. Census Bureau lists over 25 Asian and Pacific Islander groups. This includes Vietnamese, Chinese, Filipinos, Indian, Pakistani, Korean, Japanese, Cambodian, Laotian, Indonesian, Thai, Burmese, Malaysian, Taiwanese, Sri Lanka, Bangladeshi, and a variety of Pacific Islanders from the Hawaiian Islands, Polynesian Islands, and New Zealand. While it's always important to recognize individual differences, sometimes looking at broad categories emphasizes the impact of particular people and events. Look at these general statistics for the Asian and Pacific Island population in America drawn from the U.S. Census.
What online resources do you recommend?
The 2008 website on Asian Pacific Heritage Month from the Library of Congress offers a gateway to collections and exhibitions that emphasize the individual cultures of Asian Pacific Americans such as this collection of art from ancient Cambodia at the National Gallery of Art or this presentation on The Chinese in California which includes essays, images, and primary source materials.
The Veterans History Project highlights the contributions of Asian Pacific Americans to America's wartime efforts. The presentation highlights eight stories from World War II, Korea, Vietnam, and Iraq, with special emphasis on the 442nd Regimental Combat Team, the "Go for Broke" outfit of Japanese Americans who fought valiantly in Europe during World War II. Many of these men put their lives on the line for their country while their families were confined to internment camps back in the States.
What about lesson plans?
AskAsia.org is an educational website for students and teachers. This presentation looks at 30 countries that comprise Asia today and offers dozens of educational activities, from short skill builders to project-based curriculum units. Master teachers created the units; scholars edited them. Maps, images, and an annotated national directory of Asia-related resources are also available.
The special For Students section looks at global issues, politics, and daily lives through student-created essays and documentaries. This dense multimedia resource emphasizes current issues, people, and points of view.
Does the Clearinghouse have any materials related to Asian Pacific Americans?
Here at the Clearinghouse, you'll find dozens of websites, lectures, lesson plans, and much, much more through utilizing various search options. Use search words for individual nationalities such as Japanese or Chinese, or the generic Asian-American term. Here are just a few:
The Vietnam Center Archive furnishes several large collections. The Oral History Project presents full transcriptions of more than 475 audio oral histories conducted with U.S. men and women who served in Vietnam. The Virtual Vietnam Archive offers more than 408,000 pages from over 270,000 documents regarding the Vietnam War in addition to a number of video interviews.

The website Chinese in California, 1850-1925 features 8,000 items documenting the immigrant experience of Chinese who settled in California during the 19th and early 20th centuries. Materials include photographs, letters, diaries, speeches, business records, legal documents, pamphlets, sheet music, cartoons, and artwork.

The public history venue The Japanese American National Museum in California incorporates online collections and resources.

The Lesson Plan Review Civil Rights and Incarceration discusses the evacuation and relocation of Japanese Americans from western states during World War II.