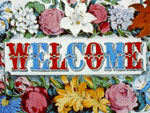 ,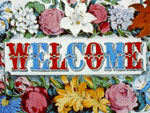 ,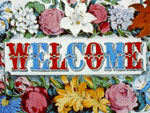 ,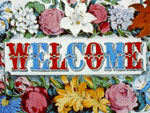 ,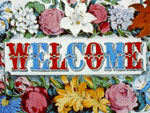 Sun 3 2010
Welcome our blog's first guest writer!
In the future, look for more entries by practicing teachers we've selected to bring you their experiences connecting students with primary sources and/or using technology and digital resources to support and enrich their teaching. Teachers will come from elementary, middle, and high school; some have been teaching for years and some have just started out. Each will have their own unique insights on teaching U.S. history and social studies.
Amy Trenkle teaches 8th-grade U.S. history at Stuart-Hobson Middle School in Washington, DC. A National Board Certified Teacher in early adolescence social studies/history, she has taught in DC since 1999. Amy believes in experiential learning and using the museums in her city and across the country to make concrete connections for her students to their history curriculum. She has served on several advisory boards to local museums, including the Smithsonian Center for Education and Museum Studies, the National Museum of American History, the Newseum and the National Building Museum. An active participant in the DC Council for the Social Studies, National Council for the Social Studies, and DC Geographic Alliance, Amy the received the DC History Teacher of the Year Award in 2005 as sponsored by the Gilder Lehrman Institute of American History. Currently, Amy is serving as an adjunct professor of education at American University.
Picturing the First Amendment
This year, celebrating Constitution Day was a school-wide affair.
Thanks to a special grant opportunity offered through the Newseum and 1 for All, students at my school became aware of, or reviewed, their First Amendment rights.
Students took a field trip to the Newseum, where they had a class taught by a Newseum educator about the First Amendment, and then visited the First Amendment Gallery, both highlighting issues related to the First Amendment today.
Upon returning to school, students in each grade level shared what they learned in different forms. The 5th grade made sidewalk chalk drawings, the 6th graders made a mural about their First Amendment rights, 7th graders left their impressions of the First Amendment via window drawings with washable window paint, and 8th graders made a linoleum print about the First Amendment.
Finding Your Freedoms
As the 8th-grade U.S. History teacher, I really wanted to emphasize the importance of the First Amendment—we will be studying it more in-depth later this year, but what a great opportunity to bring it to life now! To prepare my students for this trip, we took a walk around several blocks near the school. Students listed as much evidence as they could for our five First Amendment rights in action. I directed them not to just look for signs, but to listen for them and to really observe.
Students came up with the following:
Assembly: We are all walking as one group on the sidewalk.
Religion: The Imani Temple Church, Tibetan worship flags, a cross (for Christianity)
Speech: the Redskins sign, bumper stickers on car, mayoral candidate signs
Press: Newspaper stands, Washington Post newspaper
Armed with our examples in our neighborhood, I felt we were ready for our field trip. We had a great time—the students LOVE going to the Newseum. As a teacher, I felt that they deepened their understand of the First Amendment and connected it to what we did in class.
What Do Freedoms Look Like?
Our final activity, upon our return, was to synthesize what we learned through a print. Students were first asked to choose one of the five parts of the First Amendment to focus on. They then were tasked with finding a quote, lyrics, or saying that they felt related to that part of the First Amendment, and to cite it. Then, they drew a sketch of how they would illustrate this on a print.
The next day a local artist, Alexandra Huttinger, came in and taught the students how to make linoleum-cut prints. Each student carved his/her own linoleum and then printed their print. They then wrote what their print was about. These will be displayed in our school's foyer.
Taylor chose to focus on the Freedom of Assembly because "the right to assemble is very important to me." She chose to illustrate her drawing as she did because "to protest you could have megaphones and signs." From this activity she learned "that our First Amendment rights are important to us as Americans."
Virgil chose to illustrate the Freedom of Petition "because it got my attention because I remembered the Tea Partiers." He used a quote from his father: "We have a right to protest against things that we feel are not right." He chose to illustrate his right as he did "because people signing a paper to get things or to relieve things is a form of petition." As for the activity? Virgil says, "It is a really fun experience!"
Ashley chose to highlight Freedom of Speech. "I chose to focus on this particular part of the First Amendment because I think that the Freedom of Speech is used the most," wrote Ashley. She used a quote from Benjamin Franklin that she found on thinkexist.com: "Without the freedom of thought, there can be no such thing as wisdom, and no such thing as public liberty, without freedom of speech." Ashley explains her choice: "I chose to illustrate the First Amendment as I did because I thought it really illustrates what my feelings are about Freedom of Speech. The mouth represents speech and the flag as the tongue in the mouth represents freedom." She "enjoyed learning how to print and about our First Amendment rights again."
Whether it was new or a review for students, I felt, as a teacher, that my students were thinking about the First Amendment and their rights on Constitution Day. I'm very proud of their work!
For more information
Visit the Newseum's website to explore the museum's resources for students and teachers yourself.
Also check out 1 for All, a nonpartisan educational campaign seeking to celebrate and publicize the rights granted by the First Amendment. The website offers lesson plans for all grade levels, and links to further resources.