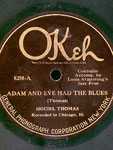 ,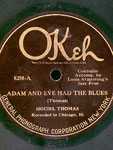 ,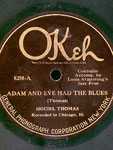 Sun 10 2011
Nearly every student shares some connection with music. Whether students favor listening to today's pop music by Justin Bieber or Rhianna; classic rock by the Beatles or Bruce Springsteen; folk music by Woody Guthrie, Pete Seeger, or Bob Dylan; or jazz music from Charles Mingus or John Coltrane, they glean messages from music and the artists who create it. Moreover, music has been such a part of American popular culture and history that we are rich with music that has commented and reflected on the people and events of that history. As such, using music in a history classroom to foster student interest and content analysis can be part of an effective lesson. But incorporating music in such a way as to encourage meaningful learning requires some structure and forethought. In a previous posting I outlined four general models of incorporating music into a history lesson. I'd like to take this time to explore in a bit more detail how I have made effective use of music in my classroom.
Giving Music Context
My most common method for including music in my lessons was to present the music in a straightforward fashion, allowing students to respond to the lyrics, tone, and message of the song(s) based on the context of our content. For example, throughout a mini-unit about the labor movement of the early 20th century in the U.S., I would typically play selections from the time period, including more than a few songs by Joe Hill, "Bread and Roses" by James Oppenheim, and "Solidarity Forever" by Ralph Chaplin.

Giving students this information before we commence listening allows them to consider the message and tone with fewer distractions.
Although it is rare to find performances from these songwriters, I often find performances of these songs by various artists reinterpreting them. John Denver, for example, recorded and often performed "Bread and Roses. Many education and historical websites provide samples or entire performances of these songs. I have often used the PBS site Strange Fruit as a starting point for my research (incidentally, using the song "Strange Fruit" typically elicits emotional responses when dealing with race relations and the Jim Crow era, and I highly recommend its use for class).
Using this method, I begin class by handing out a guidance worksheet designed to get students to be keener listeners as we hear the song. This worksheet is divided into two distinct parts. In the first section, which I label as pre-listening, I provide students with some basic information about the song, including the genre, the songwriter, and about the interpretation as we are about to hear it. In my experience, giving students this information before we commence listening allows them to consider the message and tone with fewer distractions—including quibbles over whether or not the song was really a blues or jazz song, for example—which can take away from the foundational intention of the listening activity.
Once we are ready to listen to the song, I review the context once more. Just before listening to "Solidarity Forever," for example, I would reiterate the travails of the labor movement and the methods unions and employers had taken in an effort to strengthen their respective sides. Upon completion of the pre-listening information and context, I project the lyrics onto the screen in the classroom and we then begin listening. While the students are listening, they write down on part two of the worksheet some of the meaningful lyrical passages as well as the tone set by the music and presentation. Additionally, in an effort to gauge effectiveness of the message, they are asked whether the song appears to be more of a call to action or a reflection on the historical event or situation. And finally, I also ask students to ponder for whom this song was written and whether the song effectively addresses those constituents.
Listening Without Context
With an inquiry-based approach, I eschew much of the pre-listening portion of my lesson and ask students to consider, in a more open-ended way, the message of the song(s) with little in the way of context, often at the beginning of a new topic.

When they hear the more controversial lyrics found in some of the verses, there is disbelief.
This method allows students to discover meaning and make sense of a time period within the messages of the song(s). From that basis, we can draw on their conclusions as we progress through lessons related to the topic and beyond. In my experience, students often refer to the messages they first discerned in these songs. They find that their original understanding of the message may have been flawed or that the message in the song conveyed a point of view contrary to what they had learned otherwise. Either way, the analysis they performed and the context they developed from listening allows them to engage with the content with more prior knowledge and experience, thus allowing the possibility for deeper understanding.
Perhaps my favorite example of this method is with the song "This Land is Your Land" by Woody Guthrie. Students know the song, of course, but tend not to know all of the verses. When they hear the more controversial lyrics found in some of the verses, there is disbelief. Most never heard about the references to private property nor considered the implications of a rising tide of communism. As we delve into some of the components and implications of the Great Depression and the Cold War, reference back to those lyrics often moves students to comment, "So now I see why those verses were cut out of the song."
A Medium with Meaning
With both of these simple methods, the teacher has the ability to employ a medium that likely has significant meaning for students. Music is all around us; providing powerful stories, inspiration, and joy in its messages. Harnessing some of the power of music to influence and convey messages can be a potent tool for teachers. Through some forethought and structure, the possibilities to foster meaningful learning are significant.