Web Resources for Controversial Issues
Question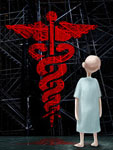 Are there good websites that deal with current events and issues such as debates and give solid foundations of what the problem is?
Answer
In a word: Yes!
The difficulty lies in finding the best of the many websites attempting to do just that.
I will focus my answer on the best free websites for high school teachers and students. Each of these sites has concise background information on each issue and presents a thorough explanation of the opposing positions.
There are also many outstanding resources that require a fee or subscription. Among the best pay sites are CQ Researcher and Opposing Viewpoints; check with your media specialist to see if your school or community library subscribes to these.
Which site works best for you depends on what type of issue you are learning about.
For current public policy issues, like health care reform and immigration policy, the best three sites are below. For a quick look at how each site presents the health care debate, click here: ProCon.org; National Discussion and Debate Series; Debatepedia.
ProCon.org: an independent non-profit founded by Steven C. Markoff "to provide resources for critical thinking and to educate without bias."

Strengths:

Best student-oriented background information on each issue, including videos, political cartoons, and infographics
40 current controversial issues
Each issue contains a "core question" and multiple sub-questions that address constitutional, policy, and ethical issues
Extensive list of pro and con arguments for each question, excerpted from major newspapers, and experts' and political leaders' words
Credibility of each source is rated with 1-5 stars based on procon.org's "theoretical expertise ranking"
Lesson plan ideas

Weaknesses:

No hyperlinks to original sources
Some issues are not related to public policy or the Constitution

National Discussion and Debate Series: video, text, and links from debates at the University of Virginia's Miller Center of Public Affairs. This program was created "to encourage a vigorous, well-informed discussion on the national stage about the major issues of our time."

Strengths:

Centered around video footage of a live debate among well-known experts in a formal setting
.pdf transcripts of each debate
Excellent examples of civil discourse and debate techniques
High-level academic "white paper" backgrounders and "jump to" background videos from PBS Newshour

Weaknesses:

Content is designed for high-level readers with some background knowledge of the issue; background information may be inaccessible to struggling readers
Only 13 current controversial public policy issues
Updated annually, does not include very recent developments

Debatepedia: "the Wikipedia of debates…an encyclopedia of pro and con arguments and quotes. A project of the International Debate Education Association (IDEA), "Debatepedia utilizes . . .wiki technology . . . to engage you and other editors in centralizing arguments and quotes found in editorials, op-eds, books, and around the web into comprehensive pro/con articles."
Strengths:

Unlimited number of issues
Constantly updated by users
Students can add content

Weaknesses:

Like Wikipedia, content is added by users—not professional editors—so quality and credibility can be questionable
Many issues lack depth
Background information is minimal for many issues
For very recent events that have not yet been clearly defined as a policy or constitutional issue, like the January 8, 2011 shootings in Tucson, AZ, the best site is PBS NewsHour Extra. This site includes background readings, video clips from PBS NewsHour, lesson plans, and daily updates.