Changes in Teaching History Over the Past 10 Years
Question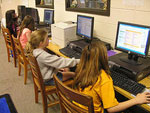 I would be interested in any views regarding what you think are the most significant changes in teaching history over the past 10 years.
Answer
First and foremost would be the influence of the internet. Teachers across subjects use the web for lesson plans, best practices, and professional development, and this is certainly true for history teachers. For a great example, check out America's History in the Making—a 22-part online professional development course that spans from the pre-Columbian period to present day.
But what makes the impact of the internet particularly big for history teachers is the importance of primary sources. Today, any teacher at a computer has thousands of primary sources at his or her fingertips. Teaching Reconstruction? In seconds, you can pull up a report by the Joint Committee on Reconstruction. This is a very significant change.
Another major development in the past decade has been the impact of standards. Ten years ago, very few states had standards in history. Today, though, many teachers have history standards they are expected to teach, sometimes accompanied by high-stakes accountability tests. And while state standards and accountability systems influence the history classroom, many teachers would also cite the federal accountability system established by No Child Left Behind (NCLB) as influencing K–12 history instruction.
Finally, the last 10 years have seen the largest influx of federal money into history education ever, thanks to the Teaching American History (TAH) program. Ten years ago, most history teachers didn't have access to local content-rich professional development. But since its creation in 2001, TAH has connected thousands of teachers with experts in content and pedagogy.
There's a start, what do you think?