Tennessee's Social Studies Curriculum
Question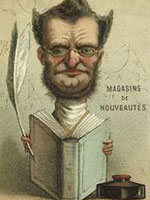 When did Tennessee adopt a Social Studies curriculum? Have there been changes made over the years?
Answer
Tennessee, as far as we can tell, adopted its first curriculum framework during the 1982-83 school year. Previous to that effort, frameworks with standards were not formally articulated as they are today. James Akenson of Tennessee Tech (who was helpful in putting together this response), pointed out that the curriculum framework emerged at the same time as the "A Nation at Risk" report, which many scholars see as the birth of the standards movement. Those standards were in place until 1996, when they were revised for the first time. In 2001, a major revision effort took place under the direction of a committee of K-12 teachers, state department of education personnel, and representatives from higher education.
In crafting the Tennessee Social Studies Curriculum Standards, the group used the previous standards, the National Council for the Social Studies standards, current educational research, and curriculum frameworks from other states as guides. Finally, according to a representative in the state department of education, Tennessee will begin the revision process again prior to the next textbook adoption four years from the current (2009-2010) school year.