Central Question: During the Great Depression and New Deal, Louisiana governor and U.S. Senator Huey Long (1893–1935) promised an end to poverty. How did he plan to realize this ideal, and what effect did he have on other politicians at the time?
What Textbooks Say
Textbooks routinely include brief accounts of Huey Long. They describe Long's challenge to Franklin Delano Roosevelt (FDR) from "the left," and mention a folksy style. They neglect, however, to describe the content of Long's agenda and the meaning of his message. In that they also miss a chance to make clear the stakes in FDR's political balancing act.
[...] »
What Historians Say
Historians look at Long and his political views and pushes for reform in the social and political context of the Great Depression, FDR's presidency, and the New Deal. By taking Long together with the world he campaigned in, historians avoid caricaturing Long.
[...] »
What Sources Say
Primary sources reveal a charismatic man who used every method available to him to get out his message—from television to radio, from popular song to the publishing industry. Whether preparing to campaign for presidency or encouraging the public to form his "Share Our Wealth" societies, Long carefully manufactured and maintained his public image as he pursued his political goals.
[...] »
Abstract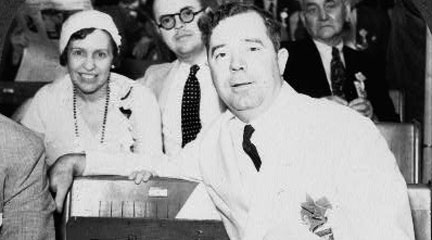 The political campaigning and positions of Huey Long can help students investigate questions pertinent to all Americans, including the gap between rich and poor, distribution of wealth, and the limits and extent of the free market.
By ignoring the actual substance of Long's plans, textbooks close off such discussion, making Long's arguments irrelevant to modern political debates about taxation, wealth, and income. The introduction of primary sources in which Long articulates his plans can allow students to draw their own conclusions on their practicality and relevance to the present day.
Read the full essay and explore the sources. »