At a Glance
Description
The Holocaust must be remembered. This site will give your students a closer look at the atrocities of this genocide.
Producer
U.S. Holocaust Memorial Museum
U.S. Holocaust Memorial Museum Website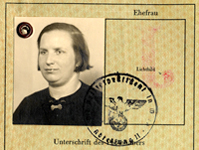 Interactive exhibitions and resources address the Holocaust and related subjects. The site is composed of five sections: education, research, history, remembrance, and conscience.
"Education" introduces the subject of the Holocaust and provides extensive bibliographies. "Research" contains a survivor registry and an international directory of activities relating to Holocaust-era assets. Searchable catalogs pertaining to the Museum's collections and library are easy to navigate to find artworks, artifacts, documents, photographs, films, videos, oral histories, and music. "History" includes the Holocaust Learning Center, with images, essays, and documents on 75 subjects, such as anti-Semitism, refugees, pogroms, extermination camps, and resistance. "Committee on Conscience" contains information on current genocidal practices in Sudan.