At a Glance
Description
Discover briefs on more than 60 iconic points in U.S. history.
Website
The American Experience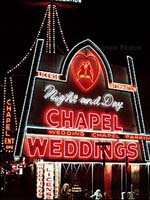 Visitors may browse these "website archives" to access the transcripts of 60 American Experience documentaries broadcast on PBS. In addition, the site offers transcribed interviews with the filmmakers, a timeline of events of each the of the film topic's era, and teaching guides.
Documentaries cover a wide range of topics including Harry Houdini, the Donner Party, the advent of television, and the Wright brothers. Primary source material includes pages from a colonial woman's diary, public documents from Truman's presidency, video clips of female pilots, and real audio files of three hobo songs. The site will be especially useful for teachers contemplating using films in the classroom.