At a Glance
Description
From newspapers to scholarly journals, ProQuest has whatever you need!
Producer
ProQuest Company
ProQuest Information and Learning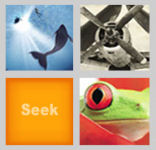 This fee-based service provides a range of resources. There are a large number of secondary sources, including more than 2,500 scholarly journals, magazines, newspapers, and trade publications, with full-text access and searching capabilities available for approximately half. "Historical Newspapers" offers an enormous body of primary sources, including access to the following: The New York Times (1851–2001), The Washington Post (1877–1988), The Wall Street Journal (1889–1986), The Christian Science Monitor (1908–1991), and The Los Angeles Times (1881–1984). For recent history, there are articles from more than 500 newspapers worldwide from the 1980s to the present. These include specialized publications from the worlds of business, education, medicine, religion, and sciences and reference resources. ProQuest offers subscribers a variety of product "modules," so materials described above may not be available at all institutions.