At a Glance
Description
Explore Depression-era, ex-slave, and urban youth life stories.
Producer
Library of Virginia
WPA Life Histories, Virginia Interviews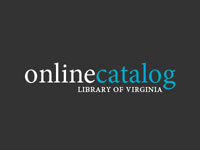 Provides approximately 1,350 life histories and youth studies created by the Virginia Writers' Project (VWP)—part of the Works Progress Administration's Federal Writers' Project—between October 1938 and May 1941. In addition, the site offers more than 50 interviews with ex-slaves conducted by the VWP's all-black Virginia Negro Studies unit in 1936 and 1937 and six VWP folklore studies produced between 1937 and 1942. The life histories—ranging between two and 16 pages in length—offer information on rural and urban occupational groups and experiences of individuals during the Depression, in addition to remembrances of late 19th-century and early 20th-century life. The youth studies investigate experiences of young people between the ages of 16 and 24 who left school and include a survey of urban black youth. The ex-slave narratives, selected from more than 300 that were conducted for the project—of which only one-half have survived—provided research for the 1940 WPA publication The Negro in Virginia.
Interviews and studies were edited—sometimes extensively—at the Richmond home office. Each study includes a bibliographic record with notes searchable by keyword; for many records, notes are structured to include searchable data on age, gender, race, nationality, industrial classification, and occupation. The site includes a 2,300-word overview of the project. Valuable for those studying social, economic, and cultural life in Virginia during the Depression, in addition to early periods, youth culture, and the history of slavery.