At a Glance
Description
What was Atlanta's role in the larger African American civil rights movement 1940 through 1970?
Producer
Atlanta Regional Council for Higher Education (ARCHE)
Atlanta in the Civil Rights Movement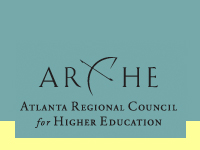 This well-designed website explores the fundamental role of the churches, businesses, and institutions of Atlanta's Auburn Avenue, as well as the colleges and universities of the Atlanta University Center, in developing black leadership in the civil rights movement. The main section, "Atlanta's Story," is a timeline of Atlanta's civil rights movement between 1940 and 1970 with four essays: "Gradualism and Negotiation" covers the years 1940-1949; "Retrenchment and Redirection" discuses the events of 1950-1959; "Direct Action and Desegregation" examines the years between 1960 and 1965; and "The Quest for Black Power" explores 1966-1970.
Additionally, an extensive bibliography offers a list of more than 120 books and 50 articles both on the Atlanta Civil Rights movement and the movement in general. "Web resources" has more than 50 links to related websites. The site also provides a searchable inventory of special collections materials. Finally, the site offers a small photo gallery of 25 images. A useful starting point for anyone researching the civil rights movement or Atlanta.