At a Glance
Description
Access Congressional documents from the first 25 Congresses.
Website
Producer
Readex, NewsBank, Inc.
American State Papers, 1789-1838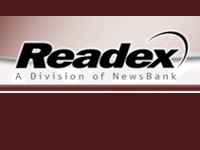 This subscription-only website presents an extensive archive of U.S. history documents, offering roughly 6,300 publications. The archive provides access to every Congressional and Executive document of the first 14 U.S. Congresses, and additional coverage through the 25th Congress, as well as tables, maps, charts, and other illustrations. The collection is particularly strong in military history, with 205 documents about military bases and posts and 134 on military construction. Other documents address topics such as westward expansion, Native American affairs, and issues surrounding slavery. This collection also includes numerous speeches and messages by Presidents Washington, Adams, Jefferson, and Madison.
Users can browse the archive by category: Subjects, Publication Category, Standing-Committee Author, Document Class, and Congress. Simple and advanced searches are available, enabling easy access into this large collection of documents. For those with access, this site is a valuable resource for researching the government and military in the early United States.