At a Glance
Description
Silicone Valley is known as a high-tech industry center, but has it always been?
Website
Producer
Silicon Valley Local History Network
Silicon Valley History Online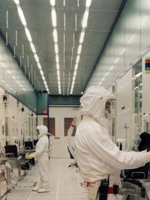 This small archive provides more than 850 images from the mid-18th century to the present of the Santa Clara Valley in California. Browse the archive or view images through six thematic groupings: agriculture (91 images); education (147 images); people (467 images); technology (182 items); transportation (125 items); and urban life (78 items). There is some overlap between the collections. Keyword and advanced searches are also available. There are seven lesson plans on the history of the Santa Clara Valley, primarily for high school. Topics include the 1906 earthquake, the history of technology, urban development, the Ohlone Indians, women in Santa Clara County, and transportation.