At a Glance
Description
Immerse yourself in the historical struggle for the African American vote in Mississippi.
Producer
Susan Smulyan, Brown University
Freedom Now! An Archival Project of Tougaloo College and Brown University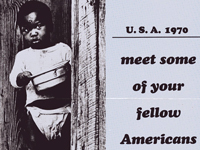 This searchable archive offers more than 250 documents from the Mississippi Freedom Movement, the struggle to register African Americans to vote in Mississippi in the early 1960s, and the continuing Brown-Tougaloo Cooperative Exchange that grew out of it. The Freedom Movement was "one of the most inspiring and important examples of grass-roots activism in U.S. history." The archive includes books; manuscripts; periodicals; correspondence; interview transcripts; photographs; artifacts; and legal, organizational, and personal documents.
The collection can be searched by document type, keyword, or topic, including black power/black nationalism, college students, gender issues, incarceration, labor issues, legislation, media, non-violence, protest, segregation, and state government. The site offers two lesson plans on the Mississippi Freedom Movement based on documents in the database, one focused on the experiences of college-aged civil rights workers during the Freedom Movement and the other on voter registration. Other teaching resources include links to five websites on teaching with primary documents, six sites related to the African-American civil rights movement, and eight related books. This site is a useful resource for researching the Mississippi Freedom Movement, the history and people of the civil rights movement, or African-American history.