At a Glance
Description
An interesting collection of cultural resources pertaining to the American South.
Producer
Center for the Study of the American South, University of North Carolina at Chapel Hill
Center for the Study of the American South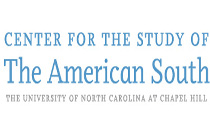 This well-designed site features the current version of the journal Southern Cultures, including images and audio not available in the print version. A table of contents is provided for all back issues and searchable full text is available for book reviews but not articles.
There are two exhibits: "Sounds of the South" offers a tour of southern music "from bluegrass to zydeco" with background information and audio clips; "Envelopes of the Great Rebellion" features over 100 images from Civil War stationary.
The site also offers an excellent gateway to over 100 links to resources for studying Southern History, from research centers and libraries to African Americana and general culture.