At a Glance
Description
Explore slavery in America from nine thematic perspectives.
Producer
New York Public Library, Schomburg Center for Research in Black Culture
Lest We Forget: The Triumph Over Slavery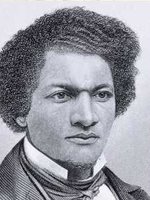 This attractive exhibit utilizes essays and more than 140 images to explore the 400-year history of slavery in the Americas. The site reminds us that together "the slave trade and slavery represented one of the longest, most sustained assaults on the dignity and self-worth of human beings in the history of humankind." The site's home page offers an introductory essay that presents the central themes of the exhibit. The site is centered around nine thematic presentations on the forging of common identities in slavery; the enslavement process in Africa; the transatlantic slave trade; slave labor and slave systems; the struggle against slavery and the abolition of slavery; family life and social development; religion; language, literacy, and education; and culture. Each image is accompanied by an explanatory caption. There is no search feature available on the site. An informative overview of slavery in the Americas, the site is also of interest to those studying African-American culture.