At a Glance
Description
Visit this website to learn the history of many of the 384 areas under the stewardship of the National Park Service.
Website
Producer
U.S. National Park Service
History: The National Park Service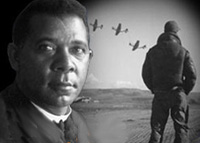 Historical aspects of many of the 384 areas under the National Park Service's stewardship are presented in this expansive site. A "Links to the Past" section contains more than 25 text and picture presentations on such diverse history-related topics as archeology, architecture, cultural groups and landscapes, historic buildings, and military history. Of particular interest to teachers, a section entitled "Teaching with Historic Places" features more than 60 lesson plans designed "to enliven the teaching of history, social studies, geography, civics, and other subjects" by incorporating National Register of Historic Places into educational explorations of historic subjects. Examples include an early rice plantation in South Carolina; the lives of turn-of-the-century immigrant cigar makers near Tampa, Florida; a contrast between the Indianapolis headquarters of African-American businesswoman Madam C. J. Walker and a small store in Kemmerer, Wyoming, that grew into the J. C. Penney Company, the first nationwide department store chain; the Civil War Andersonville prisoner of war camp; President John F. Kennedy's birthplace; the Liberty Bell; Finnish log cabins in Iowa; and the Massachusetts Bay Colony's Saugus Iron Works. Especially useful for teachers interested in connecting the study of history with historic sites.