At a Glance
Description
Digitizing 19th-century American fiction, this site offers close to 3,000 texts by 1,456 authors.
Producer
Committee on Institutional Cooperation; Indiana University Digital Library Program
Wright American Fiction, 1851-1875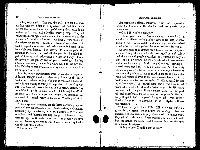 An ambitious attempt to digitize 19th-century American fiction as listed in Lyle Wright's bibliography, American Fiction, 1815–1875, this collection of texts is a work-in-progress. At present, the website offers close to 3,000 texts by 1,456 authors. These include the well known, such as Louisa May Alcott and Mark Twain as well as hundreds of less well-known authors. Topics include slavery, reform, education, politics, love, children, and war. Close to 800 have been fully edited and SGML-encoded so that users may access chapter and story divisions through table of content hyperlinks. The remaining texts can be read either as facsimiles of original pages or in unedited transcriptions. The ability to perform single word and phrase searches on all material in the database—whether fully encoded or not—is powerful.